Illusions
A gallery of paintings by
Karen Cairns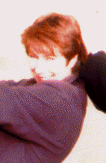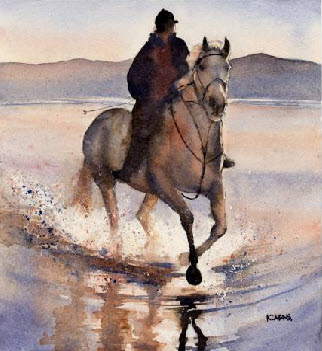 Karen is a practising architect living in Glasgow. She graduated from Heriot Watt University/ Edinburgh College of Art, with a Diploma in Architecture and a Post-graduate in Urban Design. She has been painting seriously for 7 years and her works are predominantly in transparent watercolour.

Karen exhibits regularly in Glasgow, Edinburgh, Dumfries & Galloway and the Borders, in venues which include Art Exposure Gallery, The Smokehouse Gallery, Glasgow & Edinburgh Art Fairs and Scotlandart.com.
You will find on this page the work of Karen Cairns, an artist who exhibits throughout Scotland, where she is known for her watercolours of seascapes and urban landscape. She has a loose impressionistic style.
Karen lives on the South side of Glasgow with her husband Robin, a performance poet and writer who has his own site www.robincairns.com